Timbertop CT Goldmine ET of Beck Brow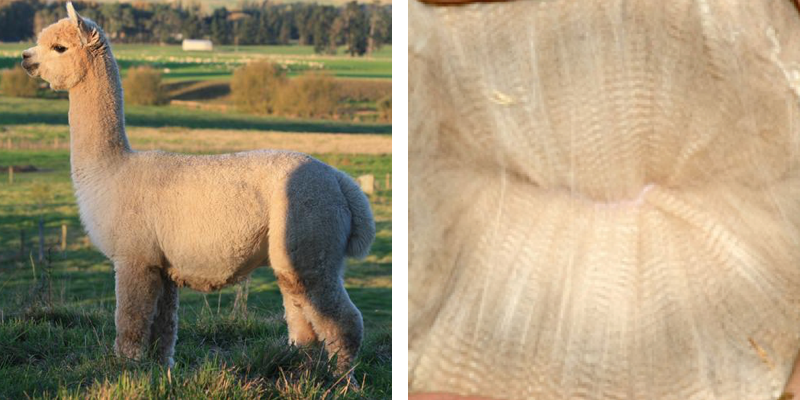 Service Fees
Drive-by mating: £600 (excl VAT)
Mobile mating: £650 (excl VAT)
Fast Facts
Stud: Timbertop CT Goldmine ET
Sire: Patagonia Celtic Triumph (Aust)
Dam: Timbertop Miss Twiggy (Aust)
Breed Type: Huacaya
Colour: Light Fawn (Solid Colour)
Registration: AAA, BAS
Blood Lineage: Australian
Date of Birth: 12th August 2008
Background
Timbertop CT Goldmine ET was purchased from Beck Brow Alpacas in 2019. Goldmine came to Acton Hill Alpacas to improve our own herd and bring his elite genetics to the Midlands area, making them more accessible to breeders large and small. After being imported into the UK in October 2013, Goldmine spent 5 years as a working stud at Beck Brow Alpacas where he sired 89 progenies. Between them, they have accumulated 35 championship sashes, 18 reserve champion sashes and 178 rosettes.
Ancestry
Offering sought-after Australian genetics, Goldmine was sired by the renowned Patagonia Celtic Triumph, winner of 7 Supreme Championships. This, combined with Purrumbette El Dorado on both his dam and sire's sides, make this fawn male something special. His dam, Timbertop Miss Twiggy, was used by Timbertop Stud in their ET programme and has produced 5 certified stud males who are working both in Australia and Europe.

Fleece & Appearance
With elite genetics behind him, it comes as no surprise that Goldmine has a stunning fleece. His fleece stats taken at 5 years (November 2012) are: MFD 17.4, SD 3, CV 17.1 % CF 100%. This is incredibly fine for a working male of this age. Add to this great density, fleece growth and uniformity of colour, Goldmine is superb at giving great fineness, density and organisation to his offspring. Paired with a good female, Goldmine takes cria to the next level. However, it doesn't matter if you have a female who isn't fine or particularly dense as Goldmine will do his magic. Goldmine has had very good progeny to dams of all colours, including grey. He is a compact, perfectly balanced male with great strength of bone and a very stylish, true-to-type head shape. Goldmine has real presence in the paddock.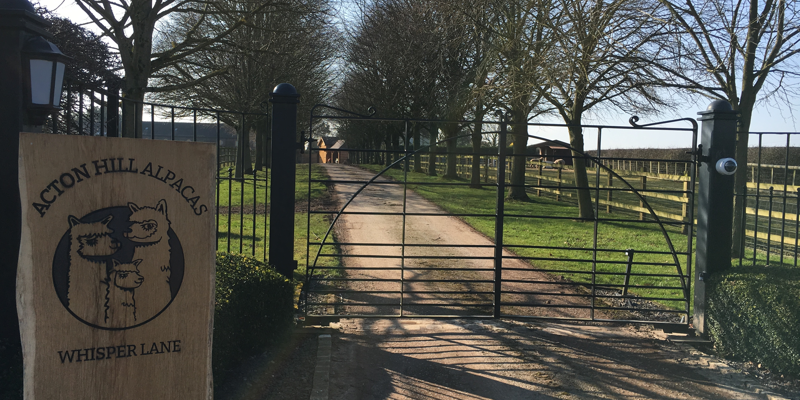 Terms & Conditions
At Acton Hill Alpacas we offer both drive-by mating and mobile mating.
Drive-by mating: Our farm offers the highest possible levels of biosecurity. You will arrive and park in a disinfected, neutral area away from our main paddocks and alpacas. Our stud male is kept separate from our females.
Mobile mating: We require you to have a nominated, disinfected area away from your herd. We will bring disinfected mats and our own hurdles should you require them. Transport of the sire for mobile services will be charged according to mileage at a rate of £0.50/mile. Clients should ideally be located within a 75 mile radius of Acton Hill.
All females must be in excellent health with a healthy body score, preferably sheared or trimmed before mating.
Clients must be willing to adhere to the same level of biosecurity and alpaca welfare as ourselves.
Guarantee: Acton Hill Alpacas guarantee a live cria on the ground for at least 3 days or a free return to service. If you should lose the cria for any reason before 3 days we will re-mate as soon as is mutually convenient at no cost. This cannot be honoured should the loss of the cria be due to the death of a female. This guarantee only applies to the owner of the female at the time of mating and is not transferable to another females or owners.
All alpacas visit Acton Hill Alpacas at their owners' risk.