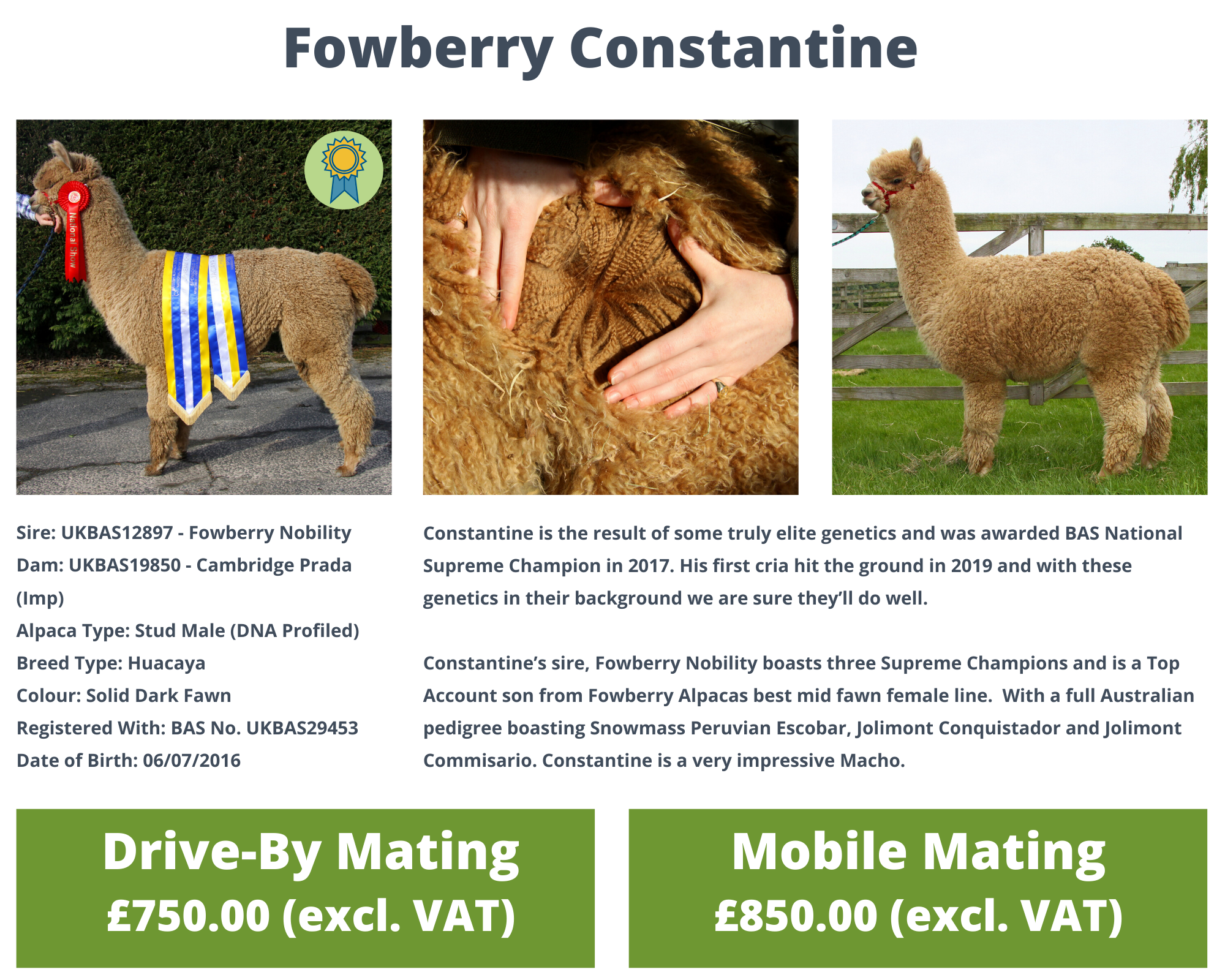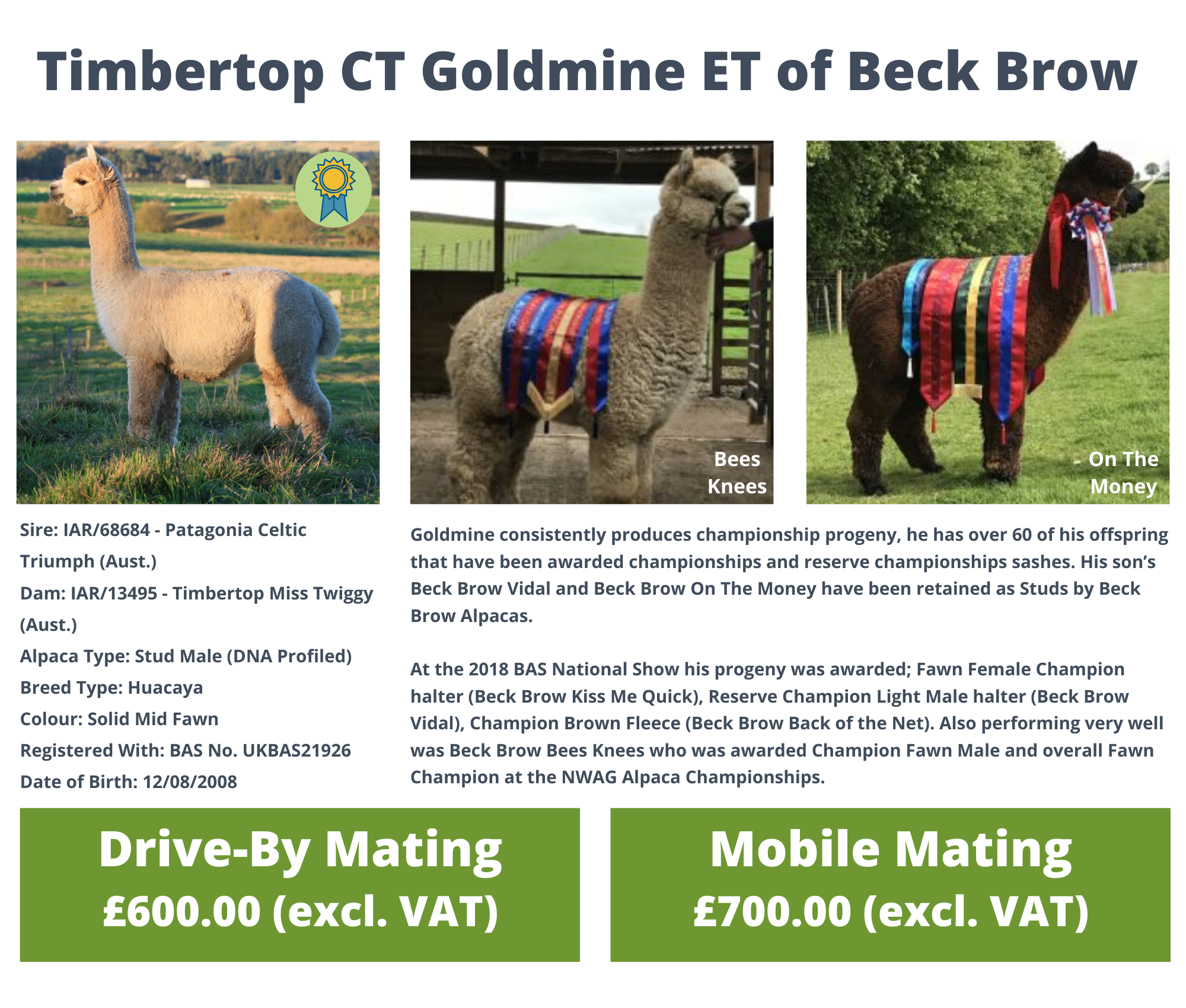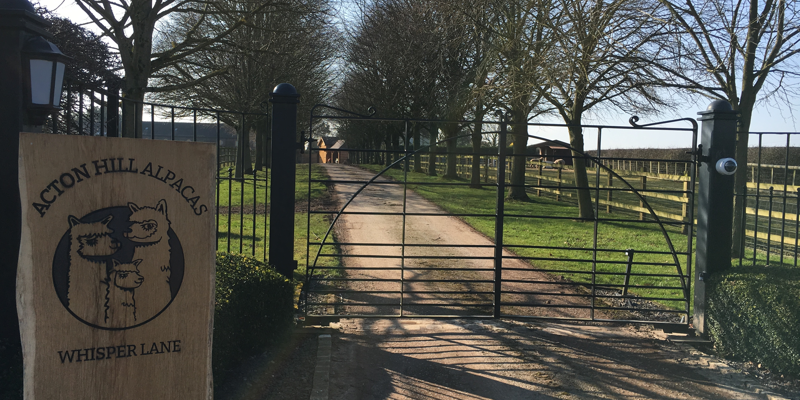 Terms & Conditions
At Acton Hill Alpacas we offer both drive-by mating and mobile mating.
Drive-by mating: Our farm offers the highest possible levels of biosecurity. You will arrive and park in a disinfected, neutral area away from our main paddocks and alpacas. Our stud male is kept separate from our females.
Mobile mating: We require you to have a nominated, disinfected area away from your herd. We will bring disinfected mats and our own hurdles should you require them. Transport of the sire for mobile services will be charged according to mileage at a rate of £0.50/mile. Clients should ideally be located within a 75 mile radius of Acton Hill.
All females must be in excellent health with a healthy body score, preferably sheared or trimmed before mating.
Clients must be willing to adhere to the same level of biosecurity and alpaca welfare as ourselves.
Guarantee: Acton Hill Alpacas guarantee a live cria on the ground for at least 3 days or a free return to service. If you should lose the cria for any reason before 3 days we will re-mate as soon as is mutually convenient at no cost. This cannot be honoured should the loss of the cria be due to the death of a female. This guarantee only applies to the owner of the female at the time of mating and is not transferable to another females or owners.
All alpacas visit Acton Hill Alpacas at their owners' risk.