We're devoted to genetics and aim to constantly enhance the fleece quality. health and conformation of our animals.
Our Alpacas
At Acton Hill Alpacas we're a breeding farm with the intention of breeding high quality alpacas from top-notch genetics. From time to time we have breeding females and pet males for sale in a range of colours and ages. All of our alpacas are friendly, halter trained and easy to handle. We routinely monitor their health and behaviour and follow strict biosecurity measures to make sure each alpaca is in the best possible condition.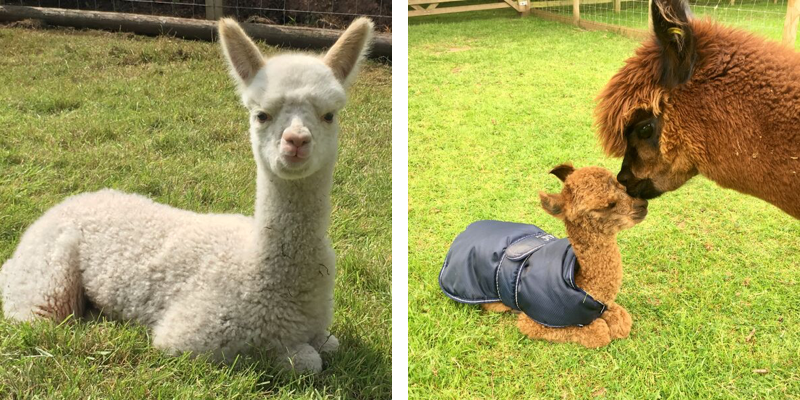 We're committed to matching our alpacas with suitable, happy homes. By spending time pairing their individual personalities with your needs, we'll make the perfect match. We'll always honour special bonds by only selling certain alpacas as a group to ensure they stay together. All of our alpacas are friendly and halter trained, our prices for gelded pet males start at £500 plus vat each with discounts for group purchases. Breeding females are priced individually dependent upon age, previous progeny, genetics and pregnancy status. If you would like more information or to arrange a visit please feel free to get in touch .

What we offer:
Specialist and personalised farm advice
A full health history of each alpaca
Ongoing advice after taking your alpaca home
Husbandry and handling tuition
Guidance on handling equipment and facilities set up
Microchipped, British Alpaca Society registered alpacas
Delivery of your Alpacas to your paddock

Introduction To Alpacas Packages
We have a special passion for helping others to start their own small herds. We offer Introduction To Alpacas packages for those wanting to learn from our experience. Our multi-day, in-depth and hands-on Introduction To Alpacas package will guide you through taking your first steps towards starting a healthy herd you can enjoy. To arrange an Introduction To Alpacas package, get in touch.

Open Days
Keep an eye on Facebook for information on potential open days at Acton Hill Alpacas.

Events
You can also meet us at a number of alpaca shows. The largest alpaca show of the year takes place each March in Telford, hosted by the British Alpaca Society (BAS). With over 500 alpacas in attendance, it's a great place to see a variety of alpacas in one location. For more information, check out the BAS National Show website.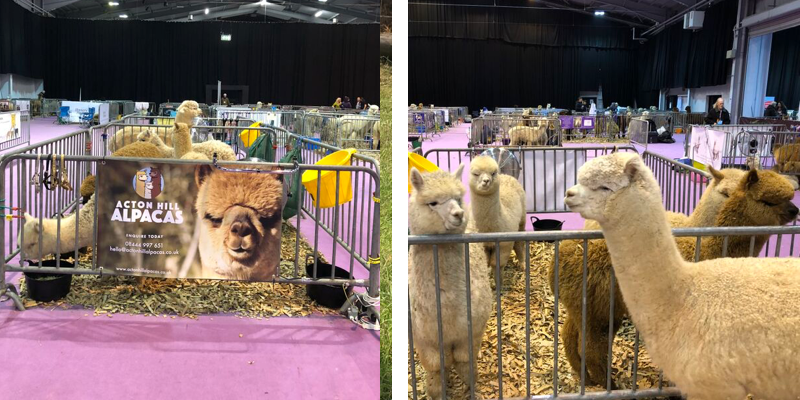 Specialist Knowledge
We regularly attend certified courses to make sure we're at the top of our game in alpaca care. Here are some of the qualifications under our belt:
2018
Alpaca Health Management Refresher Course with Claire Whitehead
Feeding for Fibre with the WSAG
2017
Camelidynamics and the Science of Behaviour with Marty McGee Bennett
Intermediate Alpaca Conformation and Fleece Course with Rob Bettinson and Liz Barlow
A Complete Introduction to Parasitology
2016
Camelid Health Management with Claire Whitehead, Veterinarian and Camelid Specialist
Camelid Reproduction and Neonatal Clinic with Claire Whitehead, Veterinarian and Camelid specialist
Fowberry Alpacas Husbandry and Birthing Course
Beginners and Advanced Alpaca Course with Jude Anderson
2015
Camelidynamics with Julie Taylor-Browne